This site, "my corner of the internet," has been around for quite a while in one form or another. On this page I'll take you on a trip down memory lane.
The beginning
This website started in the 90s as a static HTML site that listed my bookmarks, both for personal use and to easily share them with others. It lived on a server maintained by one of my university friends on a subdomain under the tudelft.nl domain.
When I got the vlent.nl domain in 2003 it had already been upgraded to a PHP site and looked something like this: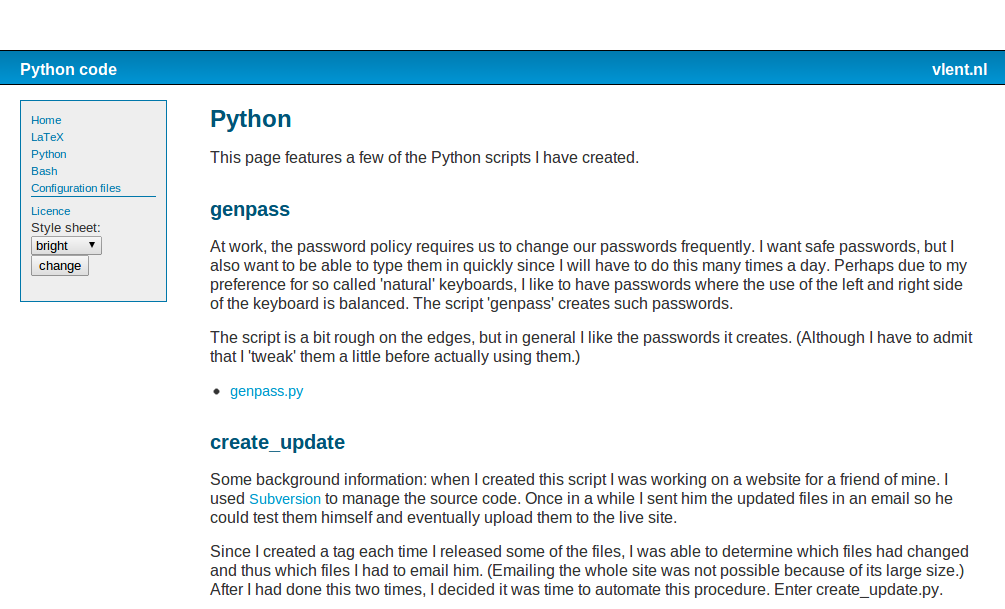 Plone
After working with Plone for more than a year, I used that CMS to create a new version in 2008. The event that triggered me to resurrect my site was the fact that I was going to the Plone Conference of 2008 and I wanted a blog to create summaries of the talks I attended. This was the result:
In 2009 I created a new theme for the site, basically a modified version of the Keep it simple theme: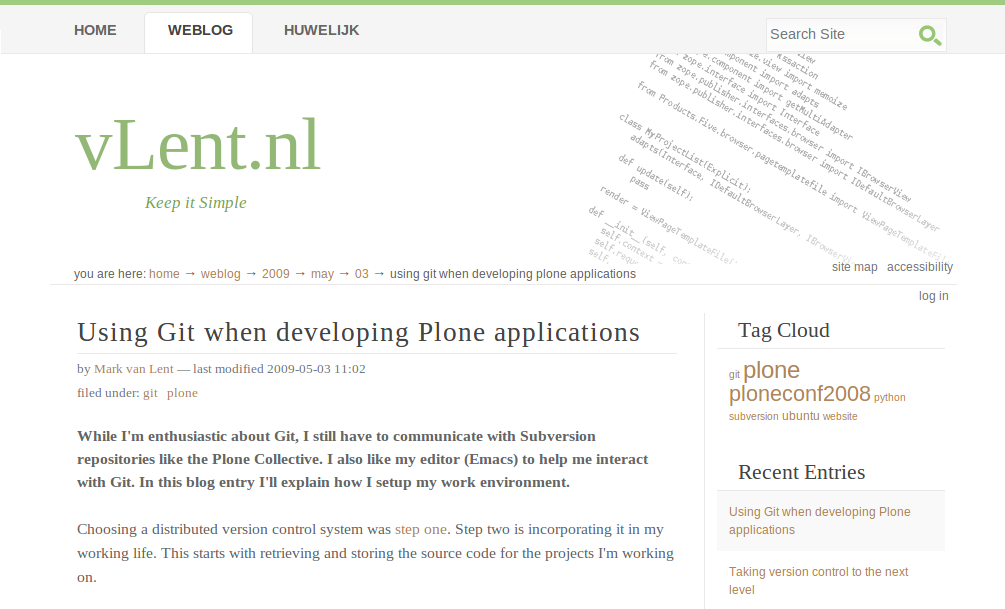 Django
Two years later I changed my mind again and figured that my blog does not need a complete content management system with extensive user and permission management. I decided to go with a more lightweight, Django based website. This new site went live in 2010. With regard to the appearance I went back to a blue look: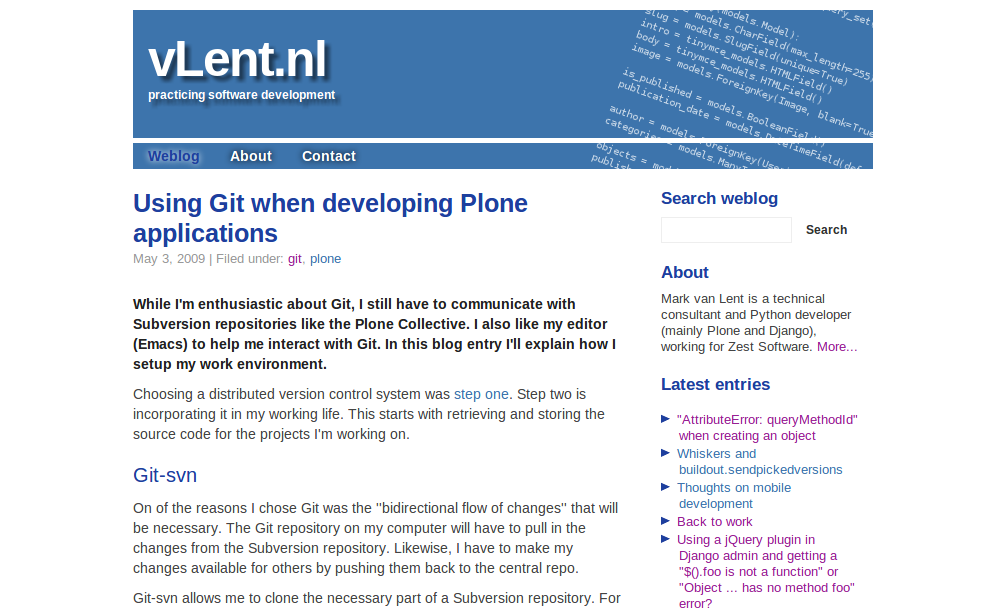 That version didn't last very long though. About two months later I wanted something with more colour and I created a new theme based on the Logistix theme from Free CSS Templates:
Acrylamid
I started working on a new look in the second half of 2011 but that turned out to become a completely new site. I wanted to go "back to basics" (more or less). I realised that I did not even need a dynamic site at all for this weblog. So I switched to using Acrylamid to build this static blog out of posts written in Markdown. When it went live on October 1st in 2012—just in time for the 2012 Plone Conference—it looked like this: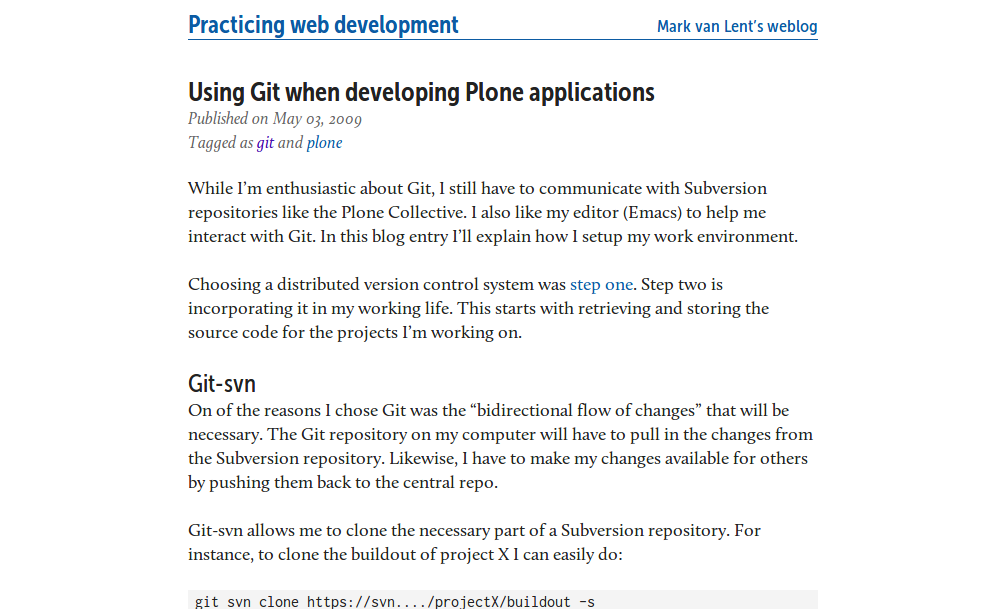 After changing the fonts and some tweaking, this is what it looked like as of mid 2016:
Hugo
Acrylamid served me well for quite a number of years. It did its job well and I would have still recommend it if the project was still maintained (which it hasn't since 2016). And since the world of static site generators has grown immensely since 2011, I shopped around and landed on Hugo for a completely new version of this site.
The new version of this site is also using a different domain (markvanlent.dev) and I changed the title back from "Practicing web development" to "Mark van Lent's weblog" since the latter fits the current content better. After many months of preparation, I migrated over on December 10, 2021 with the site looking like this: